Fayetteville and the surrounding area provides an outstanding number of investment opportunities for anyone looking to buy Fayetteville rental property. A lot of the people we work with are investors who live out of the state, or even out of the country. Our experience, technology, and valuable community partnerships help us to serve out-of-state investors particularly well. Today, we're telling you how we do that.
Partnering with Realtors
When you're looking for the right investment property to buy in Fayetteville, we can work with your Realtor. At Allred Properties, we don't do real estate sales, so there's never going to be any competition or conflict of interest. We'll participate in the sale by helping you and your Realtor understand how much rent you can expect to earn from a particular property and what kind of tenant pool you'll be able to expect. We can advise on average vacancy times and make recommendations on any repairs or upgrades that the home might need before it's ready for the rental market.
Leasing the Property
Once you have closed on the property, we can help you find the perfect tenant. We attract a lot of interest by marketing and advertising your property strategically. We'll price it based on the current market, and spend time showing the home and answering questions from prospective tenants. Once we have some interest, we'll screen all applications rigorously, and only approve tenants who we know will pay rent on time, take good care of the property, and follow the terms of the lease.
Managing the Property
We will execute the lease, collect the security deposit, and conduct a move in inspection before your tenant takes occupancy. Throughout the course of the lease, we will do mid-term inspections if you want, take care of rent collection and maintenance, and respond to any of your tenant's needs. You'll receive monthly statements with your rental payments that show you how your property is performing.
The benefit to having a professional Fayetteville property management company
caring for your property is that you have someone local and close to your home in case there is an emergency. Our in-house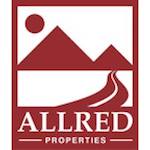 maintenance team provides immediate repairs that are cost-effective. We also have an eviction protection plan in case a tenant stops paying rent or falls out of compliance with the lease agreement.
Out-of-state investors need local property management to take care of their Fayetteville property. If you're looking for some help for your own rental home in the area, please
contact us
at Allred Properties.