When you need to leave Fayetteville temporarily or even permanently, you'll need to decide what to do with your home. While your natural inclination might be to sell it, you might want to consider renting it out instead. There are a few excellent reasons to turn your home into a Fayetteville rental property.
Short Term Cash Flow
When you rent your home out to a good tenant, you can expect monthly income. The rent you collect can go towards paying down your mortgage if you still have one, and you may have some money left over to put aside or invest other places. Renting out a property provides you with ongoing income.
Long Term Returns
In addition to a monthly paycheck, you'll also be able to continue building equity in your home. Instead of selling it for what it's worth today, you can let it appreciate in value, and sell it for more later on. When you hire a Fayetteville property management company to oversee the home, you'll be sure that it's in excellent condition and its value is preserved. When you are ready to sell, you'll be able to get top dollar for the property.
Avoiding Sales Costs
When you sell your Fayetteville property, you'll have to pay a commission to your real estate agent. That's not a cost you'll need to incur when you rent your property out. Talk to your tax adviser too, because rental properties can offer a number of deduction and depreciation opportunities.
Future Financial Security
Another good reason to hold onto your home is that it will provide you with some good financial options for the future. Perhaps you'll want to return to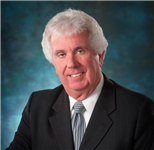 Fayetteville at some point. If you do, you'll have a place to live. You can use it as a way to save for retirement or you can pass the home onto your children. Whatever you choose to do, renting out the home allows you to keep more options open than you'd have if you decided to sell it.
If you're wondering whether you should sell or rent out your home, contact us at Allred Properties. We can tell you how much rent you could earn and what you can expect as a Fayetteville landlord.