Allred Properties has been providing full service property management to investors and owners in Fayetteville and the northwest part of Arkansas for over 25 years. Today, we want to tell you why we're your best choice for professional management.
Knowledge and Experience
We have the knowledge and the experience to expertly manage your Fayetteville rental property. Whether you have just one home or an entire portfolio of properties, we can handle everything from preparing the home for the market, advertising it online, and screening to find you a highly qualified tenant. We take care of maintenance issues, we resolve tenant conflicts, and we stay on top of all the legal and regulatory changes that apply to rental homes like yours. We have been doing this job for a long time, and Fayetteville landlords appreciate how well we know the local market. Our experience will help you earn more rent, pay less in costs and fees, and ensure your investment is protected and productive.
Talented Office Staff
Our team of property managers and leasing agents is supported by a friendly, highly trained, and efficient office staff. We are always accessible and available to our Fayetteville tenants and our owners. You will have the pleasure of speaking with a live person when you call us during office hours, and if you need to leave a message, we'll return your call promptly.
Maintenance Expertise
Overseeing maintenance and repairs is one of the main responsibilities of any Fayetteville property management company. We have an in-house maintenance team which focuses on preventative maintenance to ensure small problems stay small and don't become larger, more complex and expensive issues. Tenants can request maintenance using our efficient online form, which allows us to track and document all the work that's done on your home. We're also available if there's an emergency. Our goal is to keep your maintenance costs low so that your returns stay high.
Eviction Protection Plan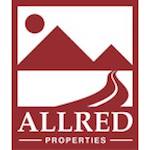 Our eviction protection plan is a unique service we offer our clients to provide peace of mind. We have a low eviction rate because the tenants we place are thoroughly screened and all of their information is verified. However, things happen to even the best tenants, and if we get to a point where we have to evict someone, your protection plan will allow us to handle the entire process without an out of pocket cost for you.
These are just a few of the reasons to work with us. If you'd like to hear more about our Fayetteville property management services, please
contact us
at Allred Properties.